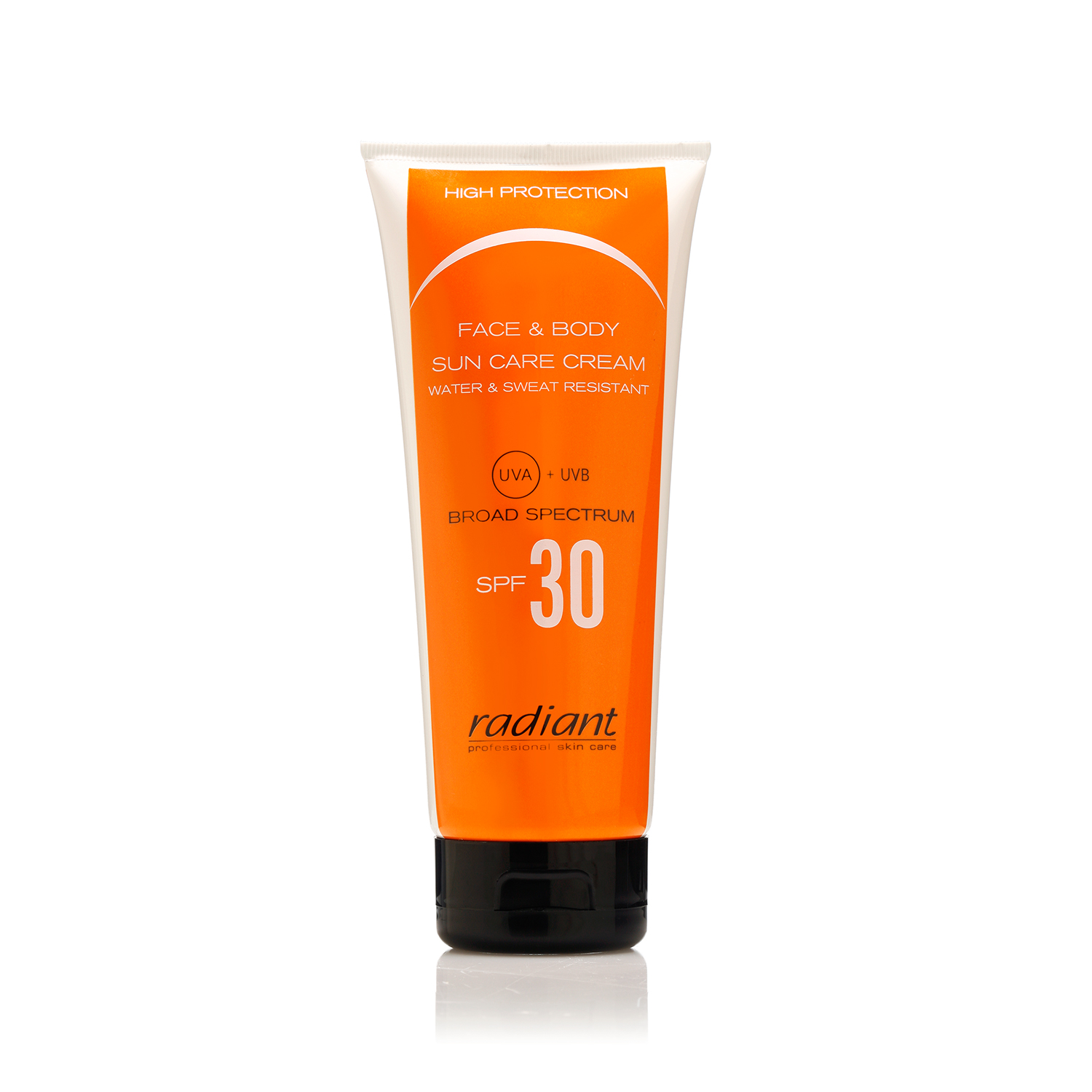 SUN CARE FACE & BODY SPF30
Face and Body Sun Care Cream Broad Spectrum SPF 30.
Broad spectrum sunscreen for face and body. It contains technologically advanced filters that offer protection from the UVA and UVB rays, while covering a broader spectrum of ultraviolet rays.
• Protects face and body from the negative results of sun exposure and the harmful ultraviolet rays.
• Moisturizes and balances the hydration of the dermis. Contains extracts of pomegranate and green tea along with Vitamin E that have antioxidant and anti inflammatory properties. A natural polysaccharide balances the skin's hydration levels.
• Easily absorbed
• Leaves no traces of oily residue
• Water and sweat resistant
Apply on face & body before being exposed to the sun.
Water & Sweat Resistant
Parabens Free
Dermatologically tested
Gluten Free
See also
You may also like