27.09.2019 - Beauty Care
Post Summer Beauty!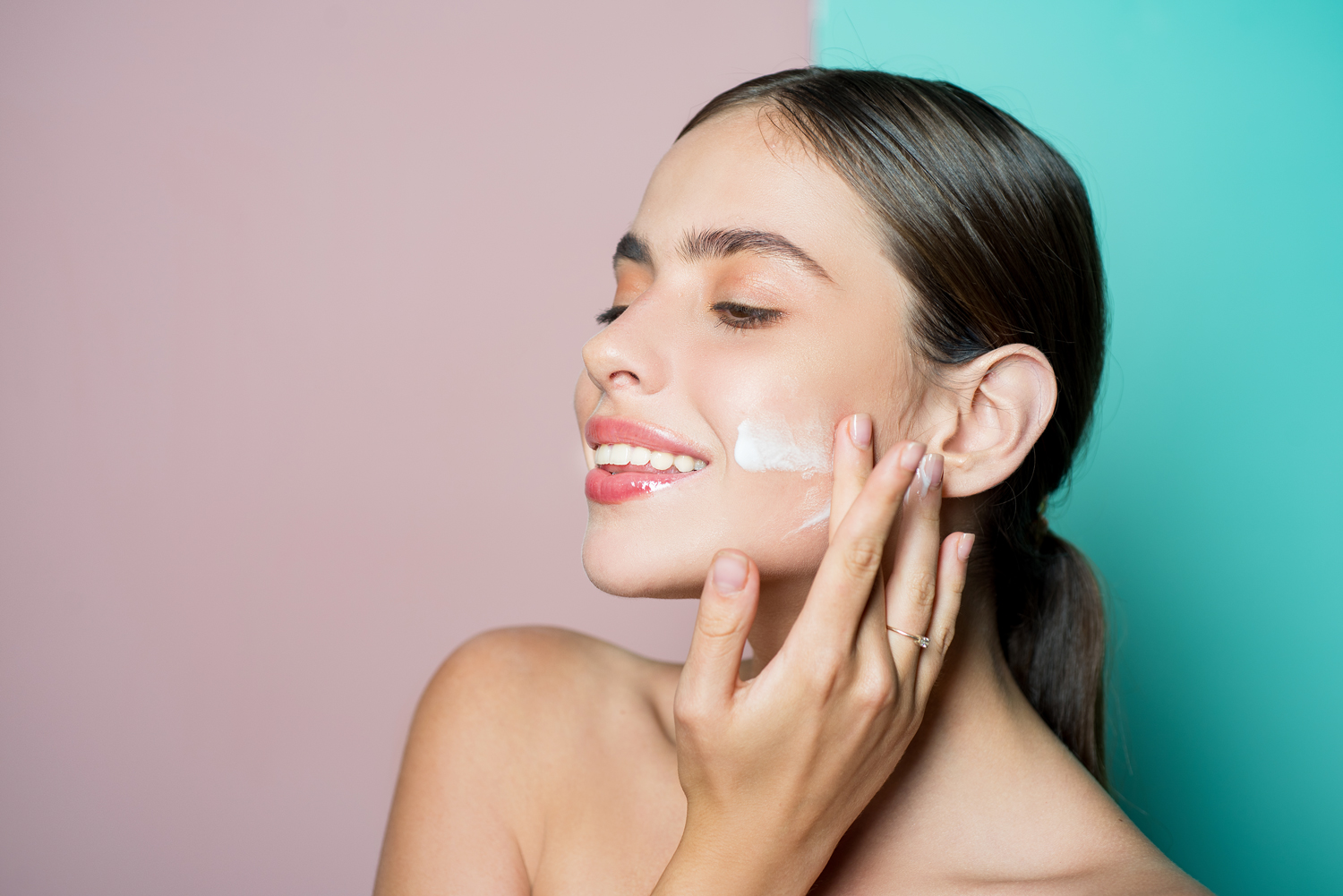 We all love the sun. And especially that summer sun- kissed glow that we want to keep, as long as possible. A tanned bronzed skin, looks healthier and prettier.
Unfortunately, there is a downside to it and as the suntan fades we notice the "dark" side of sun exposure: our skin has become dehydrated, the complexion looks dull, perhaps we see the appearance of dark spots or blackheads and blemishes, while expression lines seem to have become deeper.
The good news is that these signs are reversible. Follow these simple tips bellow to restore your skin's natural glow in just a few days!
Step 1 Exfoliate!
The need for frequent exfoliation is now of paramount importance. Exfoliation removes dead skin cells from the outer layers of the skin. It can be beneficial for removing dry or dull skin, increasing blood circulation, and brightening and improving your skin's appearance. Moreover the removal of dead cells keeps your skin hydrated, toned and smooth and helps your daily moisturizer to penetrate the deeper layers of skin. Bear in mind, that in this transitional period of the year your skin needs to be in the best possible condition to be able to cope with the harsh, cold winter months ahead.
Choose exfoliation products rich in nourishing active ingredients and vitamins, enriched with moisturizing and anti oxidant agents that protect from pre mature ageing, soften and firm the skin offering elasticity and a unique glow to the complexion.
Now it's the time to invest in Exfoliating Cream, with Μicrocrystalline Cellulose granules for deep cleansing and exfoliation. Its formula is enriched with natural moisturizing and rejuvenating properties and Macademia Oil that prevents skin ageing. It removes dead cells, deeply cleanses the black pores from toxins without causing irritation to the skin, helps the active ingredients of your moisturizer to penetrate the skin and promotes the re-birth of healthy skin cells.
Step 2: Moisturize, Nourish, Regenerate.
During the hot summer months your skin becomes dehydrated from over exposure to the strong sun rays. Moreover, you sweat more and you probably undergo various depilating procedures more often than in the winter months. All the above, result in great loss of moisture and the result becomes visible to your skin that looks dry, rough and dull.
Only with diligent, systematic and deep hydration you can restore the ph levels in order to maintain a healthy balance in the skin and help it remain radiant and free of damage. Now it's the time to use reinforced face products for nourishment, regeneration and renewal with enriched technologically advanced formulas which will fight all age signs and promote a youthful looking complexion.
Depending on your needs choose:
For deep hydration and sun protection with anti- aging properties choose 24H Cream SPF 15. A unique formula that contains a complex of peptides that promote elasticity and improve skin tone, and Vitamin E that works as a valuable shield against free radicals and helps the rebirth of healthy skin cells. The ground breaking technology "HYDRACONCEPT" moisturizes and rejuvenates the skin, while maintaining the skins hydration, visibly improving the texture of the skin.
If you have oily skin choose Shine Control Moisturizer Oil- Free. Rich in active ingredients such as Nigella Sativa, Pumpkin Oil and Phospholipids, guarantees a bright matt complexion. It contains porous micro-particles that absorb oil production and biotechnological active ingredients that reduce the imperfections of oily and combination skin (such as pore's number and size). It prevents the appearance of wrinkles and firms the skin. Enriched with natural secretion of snails it soothes and regenerates the skin.
If your skin feels tired with a tendency of sagging and you want a total skin regeneration, choose Lift & Renew Total Restructure Treatment. It contains a unique combination of biotechnological and natural ingredients, that assist in the reconstruction and firmness of skin. Restores the face contour, especially around the chin area. Intense anti-aging action, that offers a non-surgical lifting effect and a smooth, supple, radiant complexion.
If you have noticed fine, expression lines and your skin looks dull and lifeless, choose Visible Rejuvenation Botox & Radiance Effect. Due to the peptide complex, it inhibits the muscles' contractions that cause expression lines and wrinkles. The herbal extract POLYGONUM AVICULARE, increases skin's tone and elasticity. Contains extra fine diamond powder that instantly offers youthful radiance and luminosity.