16.07.2019 - Beauty Care
Here comes the sun again!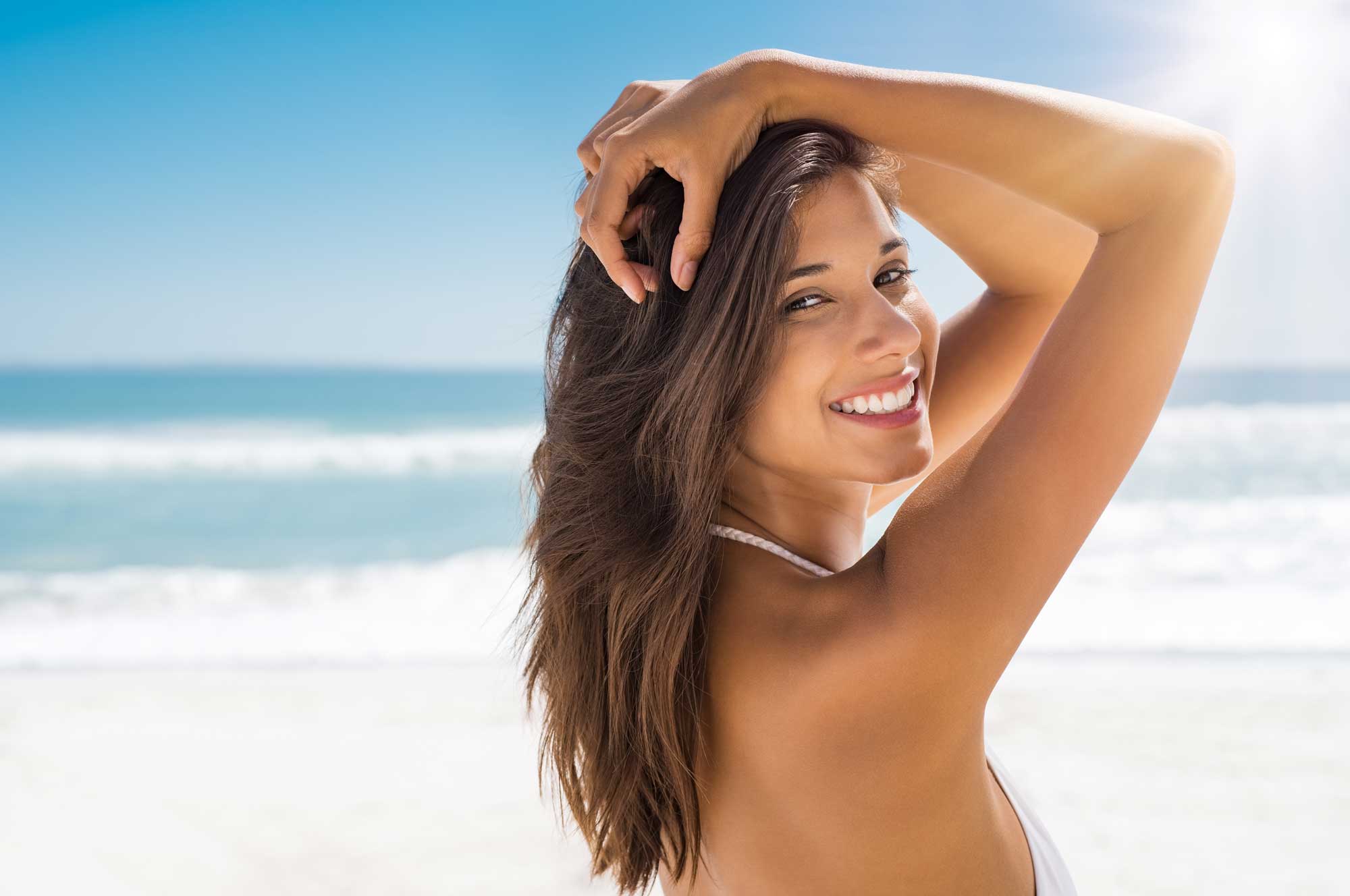 Summer is here at last! Choose the right sunscreen that will protect you and allow you to enjoy the sun as long as possible!
Choose a sunscreen with "broad spectrum" protection. Sunscreens with this label protect against UVA, UVB and Infrared sun rays.
Make sure your sunscreen has a sun protection factor (SPF) 30 or higher, 50. An sunscreen with SPF below 15 only protects against sunburn, not skin cancer or skin aging.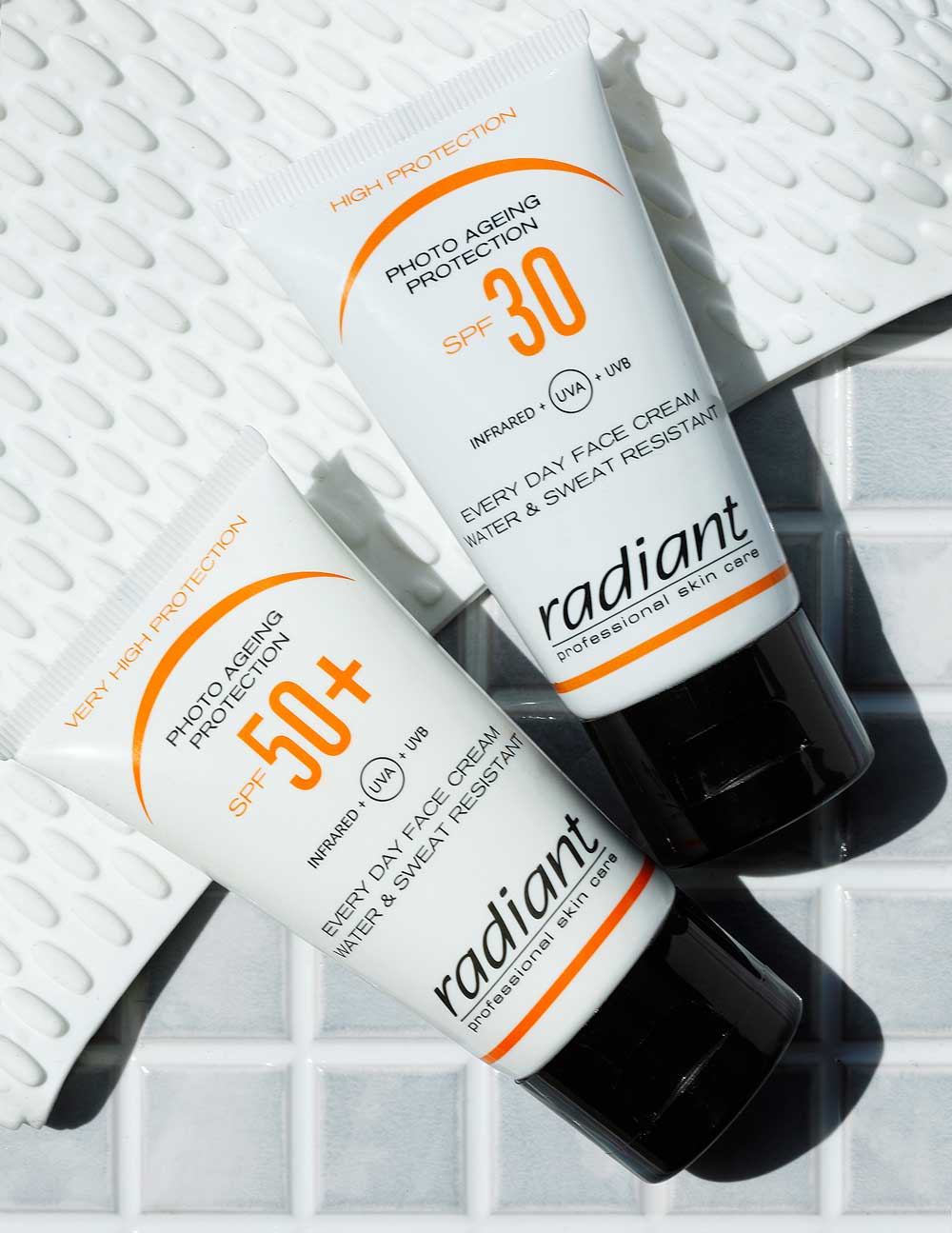 Choose water resistant formulas. For best results, reapply sunscreen at least every 2 hours and even more often if you are swimming or sweating.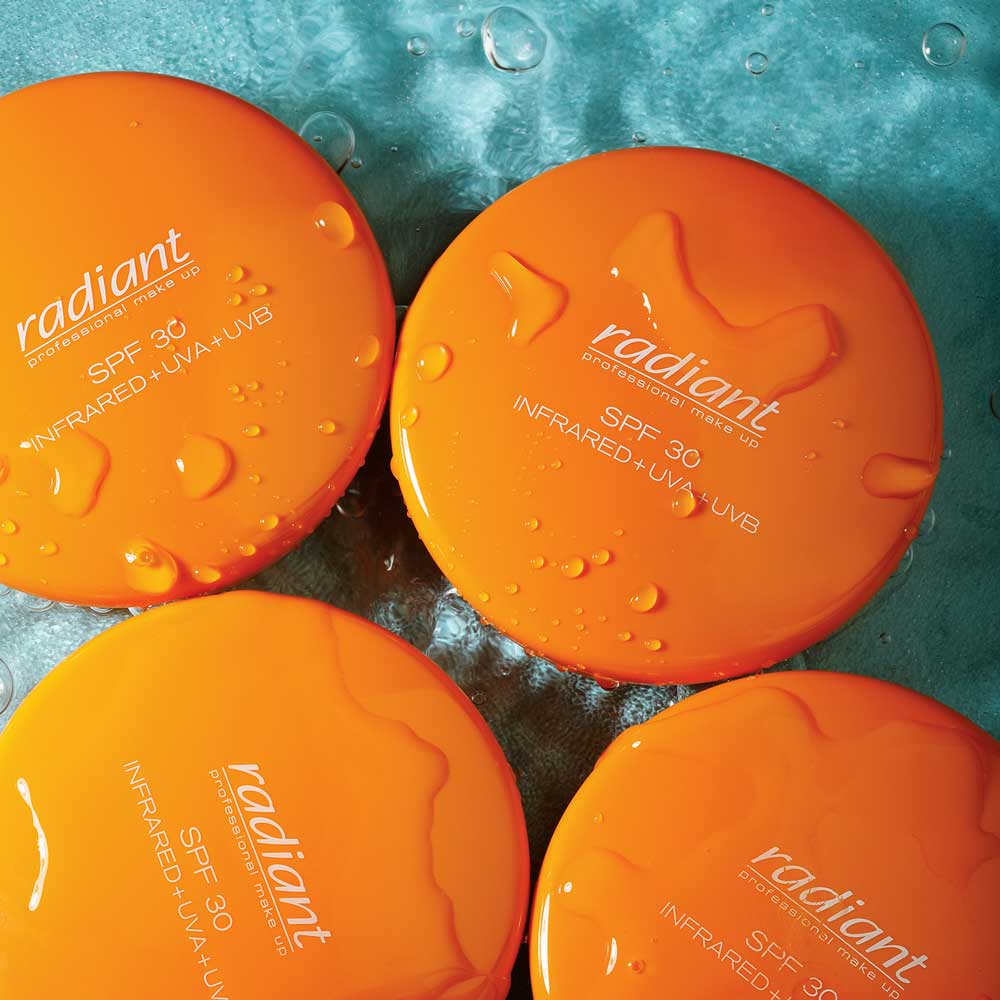 When you are out in the sun, wear light colored clothing and a hat. Protect your eyes with sunglasses that block at least 99 percent of UV light.
Limit your exposure to the sun, especially between the hours of 11 a.m. and 4 p.m., when UV rays are strongest.
Avoid tanning beds. They emit UVA's that cause long-term skin damage and premature skin ageing.
Radiant Professional's expertise is also found in the full range of sun care face and body products Photo Ageing Protection with SPF 30 and SPF 50. In their technologically advanced formula they incorporate infra-Aging ™ technology and polygonum aviculare extract to protect against photo ageing (collagen degradation, wrinkles, loss of elasticity) caused by UVA-UVB & IR (INFRARED) radiation while they increase skin firmness and elasticity. You will also find them with a tinted formula both for protection and cover.
For every day use in the city choose Photo Ageing Protection Compact Powder SPF 30 for full protection and a beautiful velvet complexion.